Semify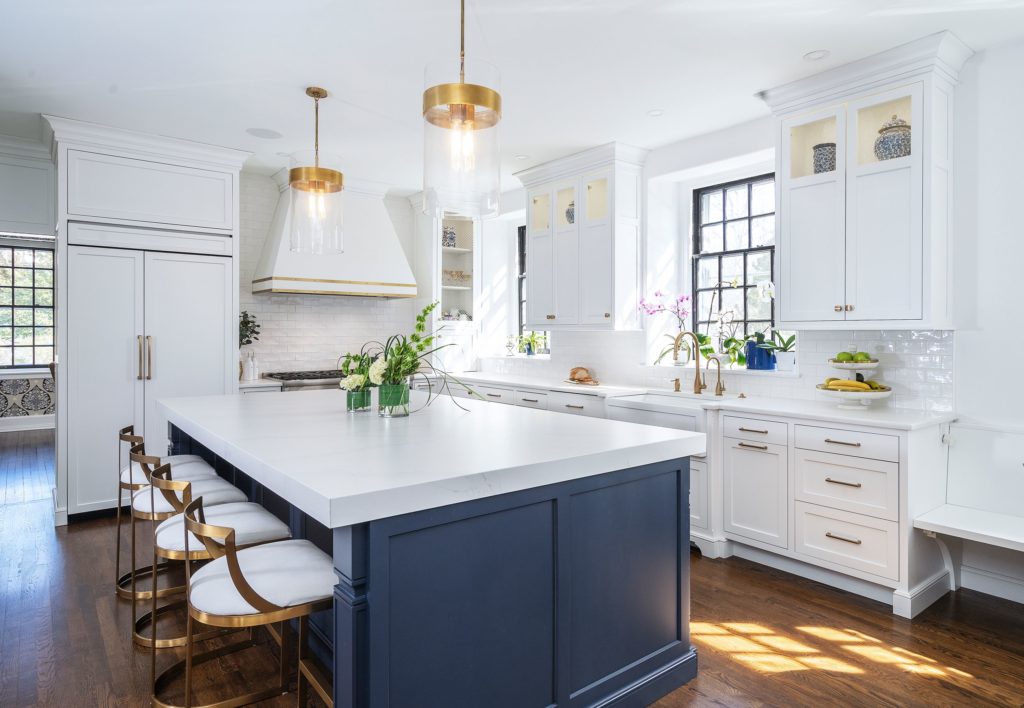 As the population ages, many people want to remain in their own homes, called aging in place. For these homeowners to be safe in their environment, many homes would require a kitchen remodel.
Update the Kitchen Footprint for Accessibility
Next to the bathroom, the kitchen is the most dangerous space in the home. You can experience cuts, burns, slips, and falls from moving too quickly or having items in awkward places in the kitchen. When planning a new modern kitchen for a senior, accessibility and function must be incorporated into the design plan.
Wheelchair or walker access and maneuverability should be considered during the kitchen remodel. When designing your new kitchen, you can lower counters and ensure there is enough room for wheelchairs and walkers to fit under them. Open floor plans have been a rising trend for some time and can be very helpful for seniors. By opening the kitchen into the broader living space, seniors will have an easy path from the kitchen to the rest of the home, especially if they use mobility aids.
Consider Entryways and Doors
In most homes, hallways and doorways are only 24 inches wide, which is not adequate to allow wheelchair or walker access. Proper wheelchair access should be about four feet. When doing a kitchen remodel, seniors can widen kitchen entryways as much as possible and remove thresholds that could stop wheelchairs or walkers. A modern home design not only allows for a feeling of openness but provides proper functionality for any stage of life.
Functional and Safe Flooring
If there are rugs in your kitchen, it's time to donate them. Slip and fall injuries frequently occur in the kitchen. Rugs with an anti-slip backing tend to lift or curl at the edges. Spills on the floor are another cause of falls. Textured flooring provides the traction required to avoid slipping on a spill.
Improved Lighting
The best option for kitchen lighting is to incorporate as much natural light as possible. An open floor plan will expose the area to more light. However, a window over the sink area or a long narrow row of windows under the cabinets will completely change the function of your kitchen by adding natural light.
Ensure that light switches are wheelchair-accessible, meaning that they're lower on the wall. Rather than using a traditional switch, consider motion-sensor lighting for easier use. Proper lighting prevents accidents and reduces eye strain.
Countertops and Cabinets
Many experts say that multilevel counter spaces are perfect for choice and maneuverability. Family and friends can choose whichever counter height works for them. The standard counter height is 36-in. high with additional levels added from there.
Rounded edges and corners on countertops and cabinets can help prevent injuries. You can also use non-glare materials to allow for better sight when working on countertops. Seniors should also install an emergency grab bar on the side of countertops to help prevent falls in the kitchen.
For more accessibility, place upper cabinets three inches lower than the usual height. Remember to maintain several inches of clearance above the standard countertop. A pullout pantry could be added to keep pots, pans, groceries, or any kitchen items organized while eliminating overreach. A pantry will also maximize your storage space.
Before deciding on aging in place kitchen remodel, contact Harth Builders. They have an entire professional staff ready to make your kitchen safe and functional for the seniors in your family or yourself!