Semify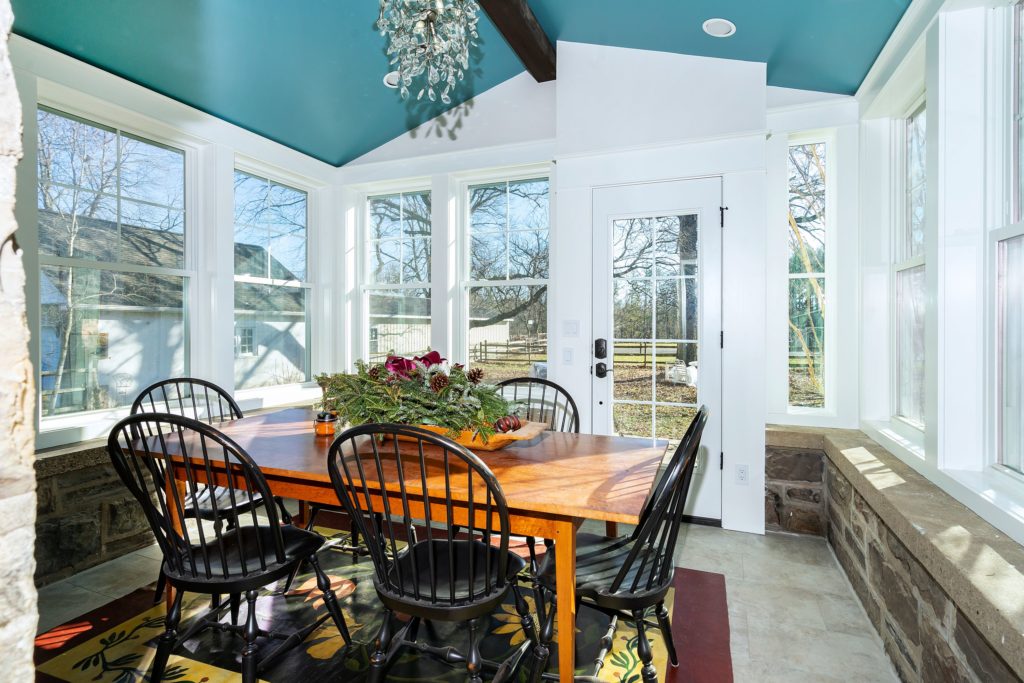 If you are thinking of making a home improvement, consider adding a sunroom. While many potential buyers will love this feature when it comes time for you to sell your home, having a sunroom will be an addition that family and friends will enjoy. Let's dive deeper into these and other benefits of having a sunroom.
Higher Real Estate Value
Whenever you add square footage to your home, you add value. A larger house will command a higher selling price. This means a sunroom will add value to your home, making it a worthwhile investment for your property.
Lower Electric Bill
A sunroom will be flooded with light for many hours of the day. Even on a cloudy day, the room will be bright enough for indoor activities, reducing the use of artificial lighting in your home. This can lower your electricity bills and make your home more energy-efficient.
Enjoy the Natural Light
In a sunroom, you can enjoy sunlight no matter where you sit in the room. You not only get the natural light from the sun but the warmth as well. It will become your favorite place to read, have a cup of coffee or tea, or enjoy your morning paper.
A Perfect Room for Your Plants or Hobbies
A sunroom is the next best thing to a greenhouse. With all the light plants need, even in the winter, the room creates a warm and balmy atmosphere that plants love.
If scrapbooking, crafting, writing, or bird-watching is your passion, a sunroom is a perfect spot to enjoy any one of these activities.
Who to Contact for a Sunroom Addition
A home addition contractor you can trust is hard to find. About 35% of remodeling jobs involve the entire home. That means that the other 65% of homeowners improving their property remodel existing space or add living space. Many home addition contractors are in the business, but not all of them provide the same high-quality work and service.
Harth Builders has the designers, contractors, and all the professionals in one place to work within the homeowner's budget. They use the proper materials to get the job done perfectly and ensure their clients are thrilled with the results!