Semify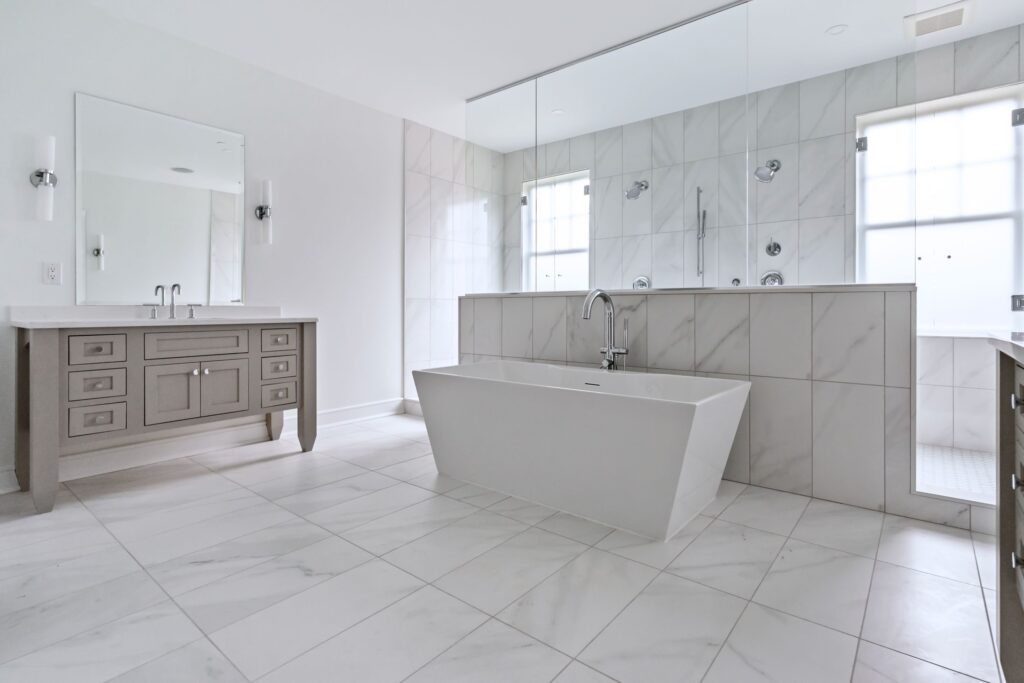 According to Statista, roughly a third of homeowners admitted they were mainly motivated to renovate their master bathroom because they were ready for a refresh, update, or change. If a master bathroom remodel is in your plans, you also have the perfect opportunity to improve the aesthetics of the space and improve the value of your home. Here are some tips you need to know.
Upgrade Hardware and Fixtures
If your master bathroom is in a general state of disrepair, you'll do well to start by replacing outdated hardware and fixtures. Fortunately, you don't have to splurge to upgrade the hardware and fixtures. If you want an affordable way to increase your home's value, look into popular bathroom trends, such as installing a rain or dual showerhead. Choose popular finishes such as chrome and polished nickel when shopping for bathroom fixtures. Other great ideas include updating cabinet hardware and giving your bathroom a fresh coat of paint. This will increase your home's value and your ROI.
Upgrade The Tub, Shower, and Toilet
A complete master bathroom remodel is never complete without upgrading the tub or the shower. A new trend that's developing is to completely remove the tub and install a larger and more up-scale walk-in shower. However, the decision to do this will depend on several factors, such as your preferences and how many other bathrooms you already have in your home. Do you already have one full bathroom and rarely use the tub in your master bathroom? Another great idea is to replace your old toilet with a smart or modern toilet.
Upgrade Flooring
If there's one thing that will instantly transform the appearance of your bathroom, it's new flooring. You have several options to choose from when installing new flooring for your bathroom. One of the most popular options is tile, which is versatile and comes in many sizes, colors, and designs. You can also choose vinyl flooring, which is relatively affordable. If you want a more sophisticated look for your master bathroom, you can never go wrong with marble and natural stone. Before deciding which flooring works best for you, you should consider the pros and cons of each option.
These are some of the top master bathroom remodel ideas with a high ROI. Should you plan to sell down the line, an appealing and elegant master bathroom can help you recoup your investment. Reach out to us today to see how we can help you!