Semify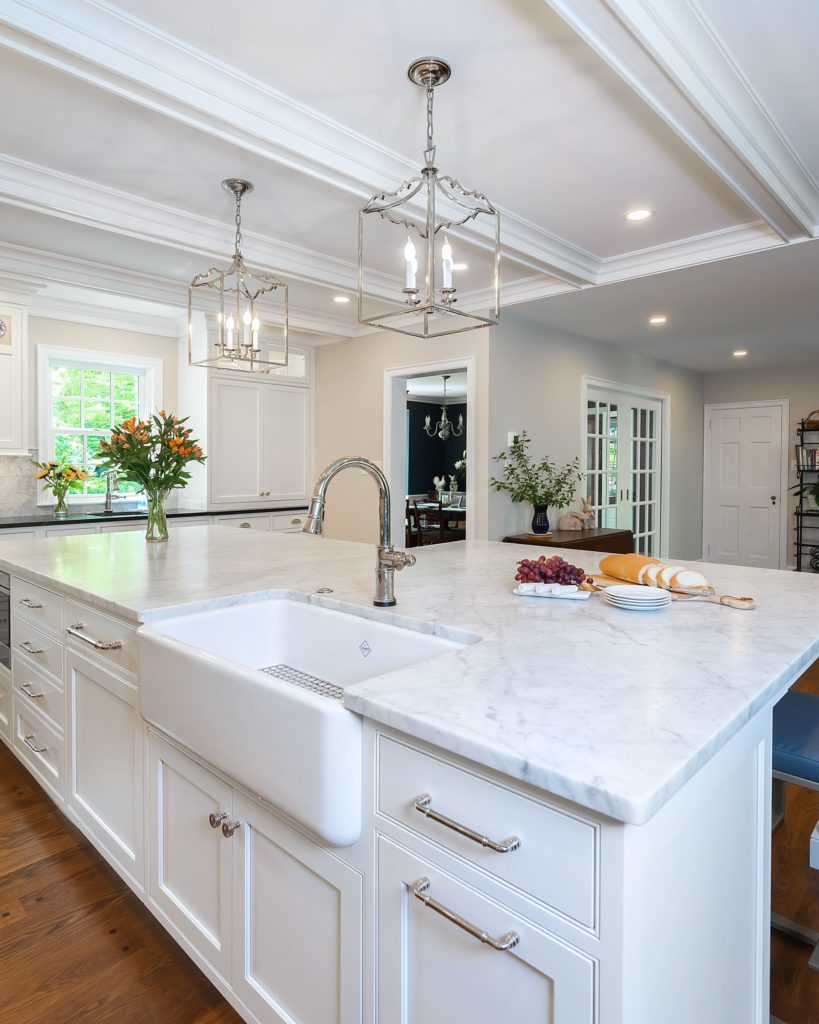 The kitchen has come a long way, from being a small, hidden space to becoming the focal point of many home designs. Bright and spacious, modern and gorgeous, you can find a kitchen design that will leave you wishing you could get it in your home.
With the help of a good kitchen remodeling contractor, you can change up your current kitchen to reflect your vision quite fast. Read on to see the top trends for kitchen designs.
Contrasting Colors
If you have a keen eye for design, you might enjoy the stark contrast that using two colors on opposite ends of the color wheel can introduce. Bold contrasts will stand out and make your kitchen the main attraction from many perspectives within the house.
Color is a great thing to change because you can have it changed pretty fast. It is, therefore, the easiest kitchen remodel you can think of.
Different Materials
Using different materials like wood and ceramic or even glass will create a beautiful flowing design space. It will look modern while maintaining a distinct touch of traditional style.
Wood cabinets and marble countertops or back-splashes will give your kitchen a smooth elegance that is hard to replicate otherwise.
Lights
Statement lighting fixtures like low-hanging pendants can change your kitchen into an interesting space that everyone will enjoy sitting in. These can be simple or complex, whichever you like, and as fixtures also come in different colors, you can match them with your paint scheme or the colors in the kitchen for a gorgeous flow.
Islands
A kitchen island is an essential as well as an aesthetic feature, and one that can make the difference between your family spending breakfast together or sitting in different spaces.
If space is not an issue and you have a large family, you can even go for double islands, and everyone will have room. A kitchen remodeling contractor can help you decide on the size and position of an ideal island or two.
Since a minor kitchen remodel has an average return on investment of 82.7%, it is possible to get a return on your investment if you decide to sell.
With the advancement in technology that we are currently experiencing, you have the ability to add even more to your kitchen. For instance, smart gadgets and appliances are all the rage right now, so it is a great idea to set them up in your kitchen. They make a lot of regular kitchen tasks efficient and easy, so give your kitchen remodeling contractor a call and brainstorm on what you can change!