Admin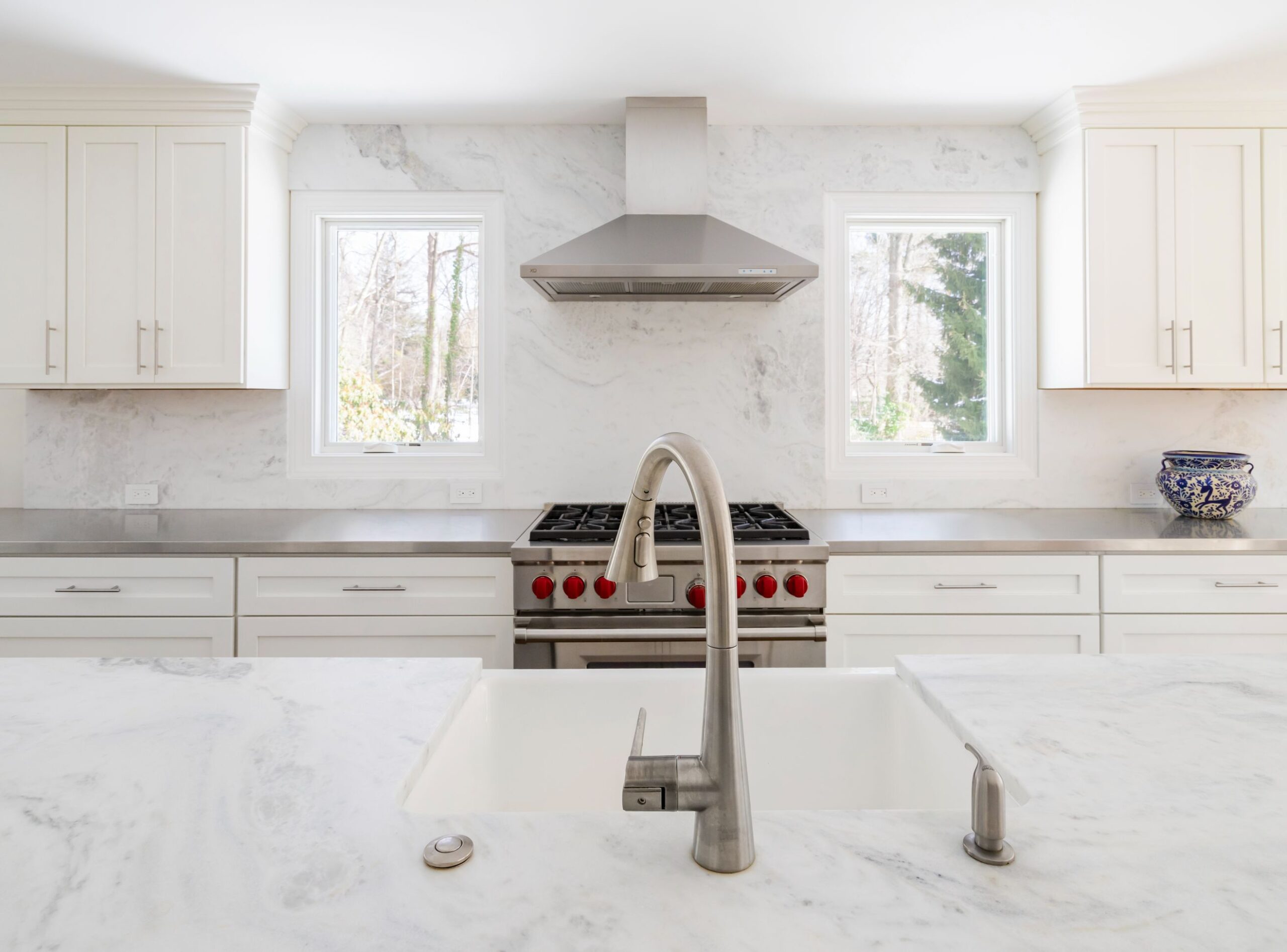 Many families today want open-concept kitchen remodeling because it brings the family together and opens the space for easier movement. It can provide more light to a room by eliminating walls, families can prepare meals, watch young children, and allows for casual eating in dining rooms. Trends in open kitchens are single-wall designs, wet and dry areas, kitchens opening into the dining rooms, and kitchens that open into living rooms. Kitchen remodeling using an open design is for small and large spaces.
Here are some key elements of an open concept.
Single Wall Designs and Wet and Dry Areas
Single wall kitchen design often has a set of cabinets or storage, sink, appliances, countertops, and a kitchen island behind the wall for preparing food and eating. You can add a counter or straight or square table at the back of the kitchen for an eating area. Some kitchens are separated into wet and dry zones when they design an open kitchen.
Dry areas are for light cooking and storage of kitchenware. Often, the wet kitchen is separated using a partition made of glass, brick, or a sliding glass door. This keeps it from view in some cases. The wet kitchen often has a sink, dishwasher, and other appliances used to cook and clean. The dry kitchen often has a small sink for cleanup, an induction hob, and storage cabinets, shelves, and counters.
The wet kitchen may get dirty due to cooking and should be easy to clean with ceramic backsplashes and stone countertops. This area needs ventilation through a range hood with an exhaust fan, windows, and chimney. When incorporating an open concept, it's important to select appliances thoughtfully. Because of the high visibility of these floorplans, consider appliances with aesthetics in mind. According to Allied Market Research, the value of the kitchen appliance market is expected to exceed $377 billion by 2027 — it's already valued over $237 billion. This means that there's no shortage of attractive appliance options to suit an open concept kitchen.
Kitchens Open to Dining Areas
Many open kitchen remodeling jobs are designed for the kitchen to open to the dining room or eating area. Many designs use a kitchen island or table and chairs with an open kitchen concept. Hardwood floors are often installed when the kitchen leads into the dining room, giving a consistent feel to the flooring. A white kitchen with cabinets and appliances stands out using a mahogany island.
Wood will offset light or neutral colors. An open kitchen may have breakfast bars or bars to eat meals with high-back chairs. Tile and linoleum are used on the floors in both the kitchen and dining area. Colorful kitchen cabinets can offset white or neutral wall colors.
We can provide kitchen remodeling using open concepts for small and large kitchens. Call us today for an appointment to learn more about our services.